Connect with patients and build brand awareness
Social media is a powerful tool that allows you to connect with patients even when they are not in your office. The question is what strategy or posts will provide you with the best results and help connect with new potential patients. That is where DentalROI's social media content library can help. Our dedicated team of social media experts have curated a library of unique images, videos, and graphics to help offices connect patients and grow their brand awareness on social media.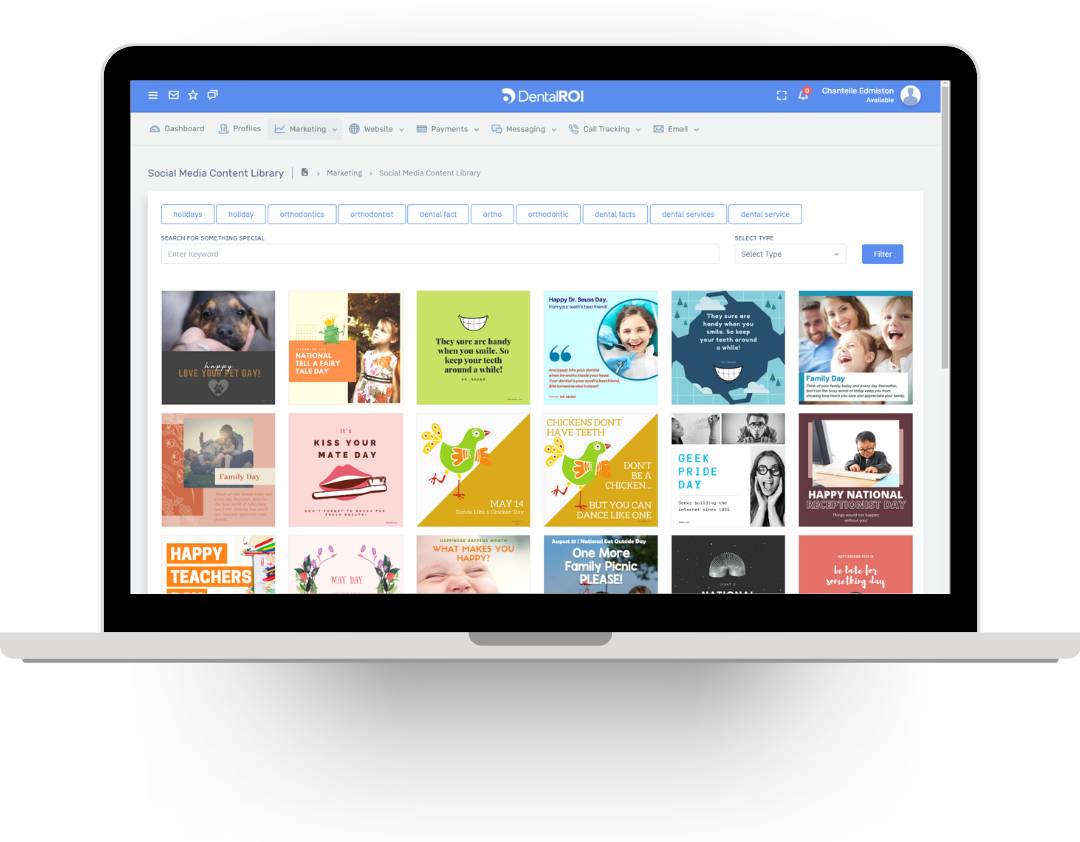 Become more visible on social media
Do you struggle with posting regularly on your social media and coming up with ideas for content? With our social media content library that has over 20 categories of posts on dental treatments, fun facts, tips and tricks, and more you will find that it is a lot easier to find ideas for your social media content. Another benefit with having access to this library you will be able to post more regularly due to having access content that is already created and ready to post. With the social media content library, you will be able to:
- Save time in creating content to post on your social media channels.
- Gain new ideas for posts.
- Have polished content to post on your social media channels.
- Be able to post regular content.